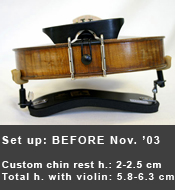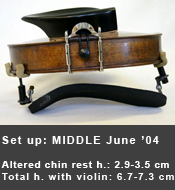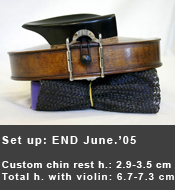 * Measurements given are taken at highest point on chin rest. When the tilt of the chin rest is great, this is also noted. Measurements of the shoulder rest are not included.
1. Joining the research
I knew that I was tense and had problems with my playing. I never had pain but I had some technical problems in fingering and bowing. I was not very comfortable with my left hand and I couldnít reach the tip of the bow properly. My violin teacher told me that it would be a good idea if I joined the research project.